Raditia Rahmat Aulia
If you think Raditia has what it takes to be a Manta Ambassador, vote now!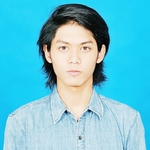 My university:
Parahyangan Catholic University
My website:
linkedin.com/in/raditiarahmataulia
About me:
I have a different perspective from other candidates. I was an international relations student for my educational background and it makes me capable to think analytic. My different perspective is environmental issue viewed from development and sustainability view. Social power will have a major impact on a better world.